An optimized Google My Business Profile is the most important piece of real estate for your business has

online. It's the first and most prominent information shown when your business name is searched.

Creating your profile is easy, crafting and optimizing it to represent your business and keeping it

updated with new content can be a challenge.

Our work has proven that a higher rank in the map pack or 3 pack that is visible at the

top of the google results on your mobile phone results in more customer contacts and leads to more sales.

Google My Business is a powerful tool for entrepreneurs offered by the most used search engine.

However your basic GMB profile that you started two years ago will not attract customers or increase sales if

you don't update it with photos with new posts and offers added regularly..

To increase attention and view time on your profile, turn to a professional like us. Then you can focus on

running and managing the rest of your business.We'll work on optimizing your Google My Business listing and

post regularly so your clients are up to date.

A well designed social and digital media campaign, will increase your findability and increase engagement

with clients and prospects with the goal of increasing sales and adding to your bottom line!


PRO TIP - When did you last search how easily is your business found online? We recommend you perform this

every other month - in private or hidden browser mode - to learn how your prospective customers see you in

the search results.

Increasing in your business's 'findability' through Social Media and Digital Media posting and through

engagement is a long game. Those who promise quick results often end up only increasing frustration.


With a little work every week, you can control part of what appears at the top of search results.

We can help! - Regular video posts, will increase your perception of expertise. Video content, that is properly

formatted for each social media site, is retained longer in memory and portrays a sense of expertise that text

and photo posts alone cannot compete with
Social Media Video
as it's viewed longer it also increases the
opportunity for engagement from the viewer.
PRO TIP: One of the most valuable metrics is video watch-time, not post views or likes.



We Can Help!

The professional set up of your business' brand pages on Facebook, LinkedIn, Instagram, Twitter, Google My

Business and Google Maps has never been more important. Followers are being conditioned by the platforms

to make quick decisions as part of the purchasing process.

We can ensure that your contact information and product and service information is up to date and correct.

We recommend that you choose to focus your efforts on a couple platforms to start. Google My

Business is a the primary tool that will increase your brand's visibility in search as it appears prominently on

both mobile, desktop search and on Google maps.
Working with dozens of clients including some of the largest in Hamilton, Halton and Ancaster area for the

last 8 years provides you the benefit of our experience.
Whether your Google My Business page has been claimed or not we'll help you kick start your profile. Effective

use of posts, offers, videos, images and profile management is key to increasing visibility on local search.

Completion and optimization of your profile, including products and services with images is essential.
Classroom or virtual consultations on increasing engagement and social media video are available and we are

now booking for the second half of 2021.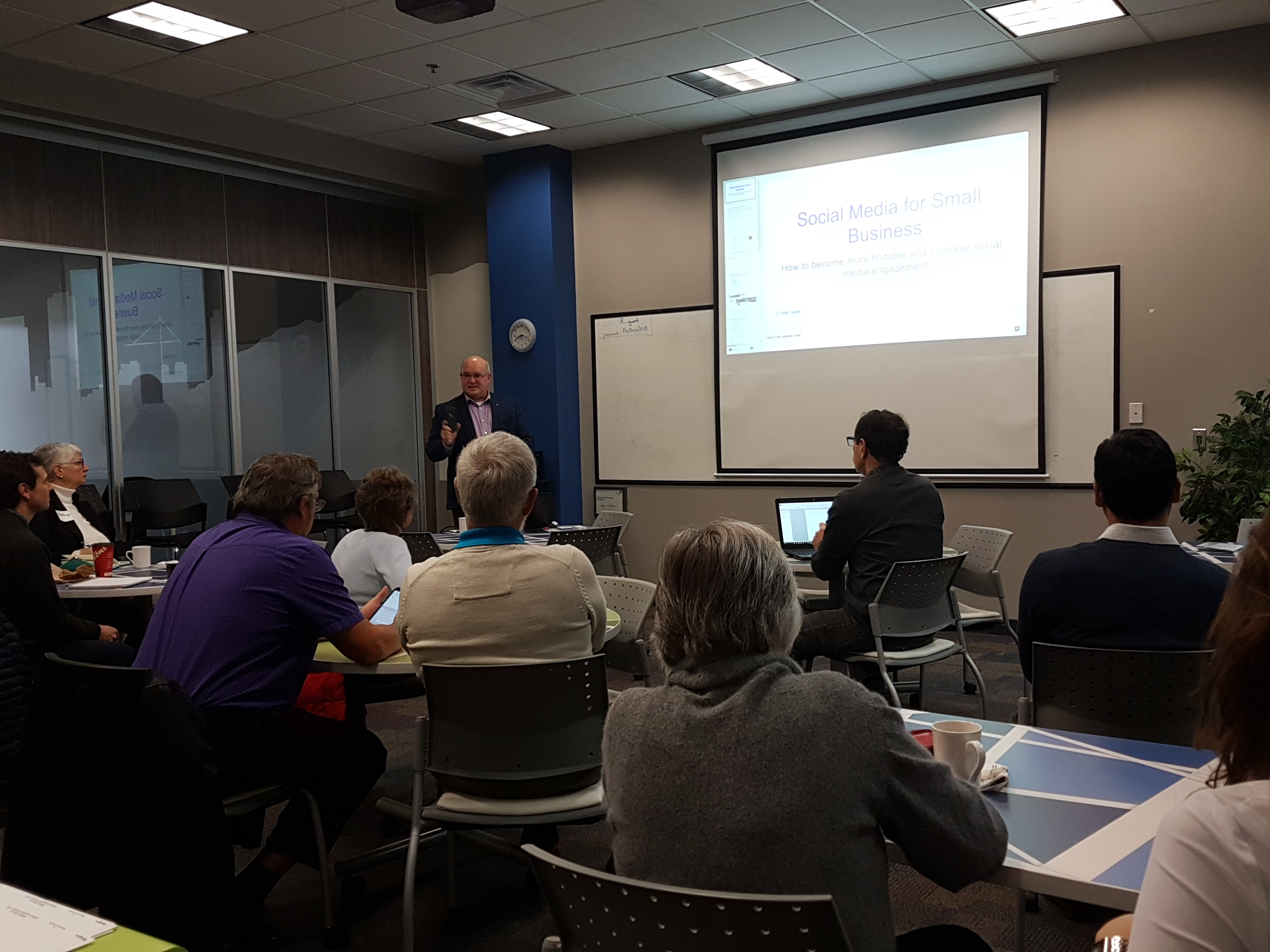 For more information on how you can increase your business's findability. Let's set up a time to talk.

Contact us at dhillssales@gmail.com